Keller Williams® Stockton

Real Estate School
Keller Williams® Stockton Real Estate School
Live Group Coaching Classes and Crash Courses Starting Soon!
WE'RE #1 & WE'VE JUST BEGUN! Keller Williams is now the world's largest real estate franchise by agent count. Training Magazine 2015 named Keller Williams THE WORLD'S #1 TRAINING ORGANIZATION ACROSS ALL INDUSTRIES.
Let's Get Started
Live Group Study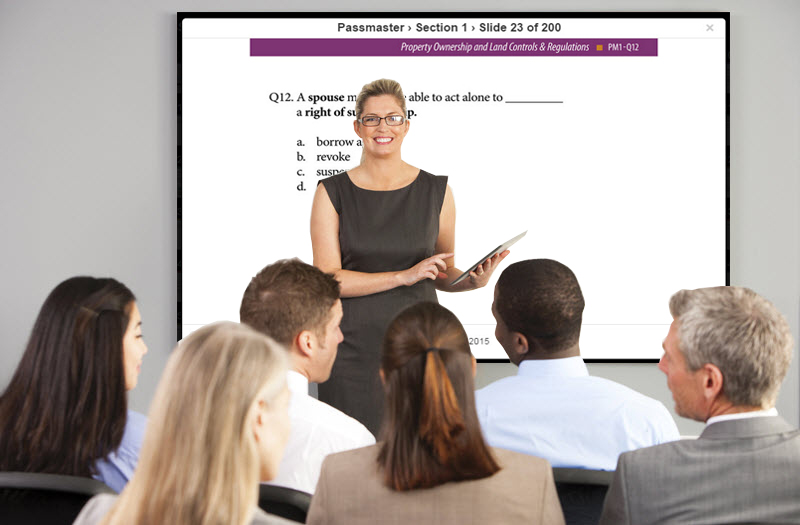 Learn in a LIVE CLASS Group Study coaching environment. Attend one (1) night per week and participate in an in depth overview of your three (3) DRE required courses. Learn from industry experts through our online "flashcard - power slide" presentation. We provide a unique and innovative approach to mastering vital...
Let's Get Started
Live Crash Courses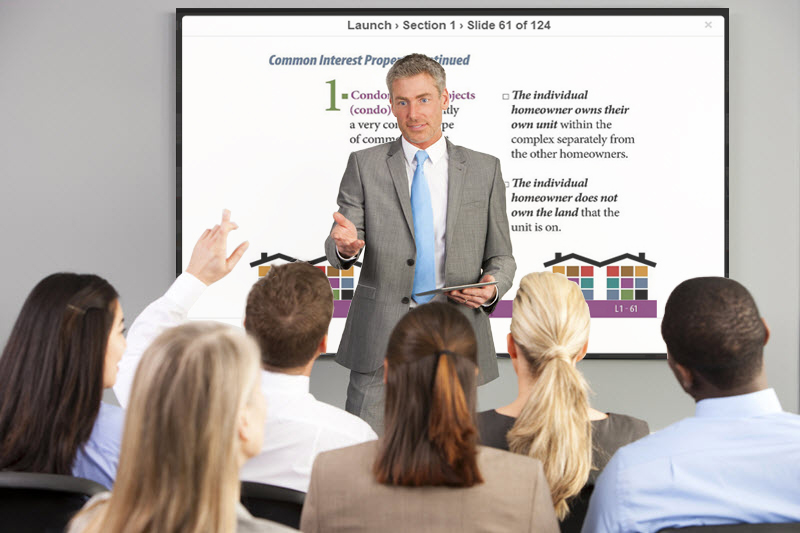 ATTEND A LIVE CRASH COURSE OF all seven (7) DRE topics and learn from highly effective FLASHPOINT presentations. Flashpoint is designed in an "online flash card system" delivered in a "PowerPoint like" program. Knowledgeable and experienced real estate test preparation trainers will take you through...
Let's Get Started
Test Preparation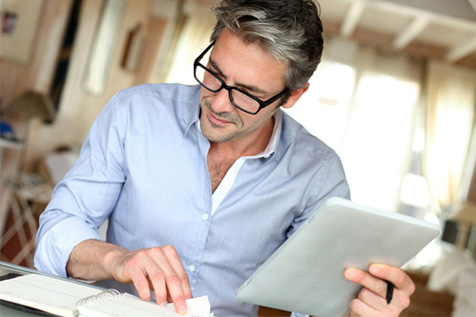 Our real estate school offers numerous state exam test preparation training tools. Our real estate test preparation programs include online practice tests, web based flash cards and audio crash courses. Real estate test preparation programs can be purchased separately or in packages...
Let's Get Started
Why You Should Choose
Keller Williams® Stockton
Real Estate School
45 Hour License Renewal
Courses are delivered through digital downloads (PDFs). Real Estate Continuing Education courses are simple, straightforward and easy to follow online quizzes are offered open book with answers provided after completing...
Get Started
Broker License


This elearning Broker License Program provides simple, easy to follow etextbooks with engaging material, open book quizzes and open book final exams. Complete the required DRE broker license college level courses with ease...
Get Started
Audio Crash Course
Executive Programs Real Estate School offers a comprehensive streaming Audio Library featuring 20 hours of LIVE CRASH COURSE presentation. Over 1400 glossary terms and 160 plus acronyms will help individuals learn the language of real estate...
Get Started